The furniture in classic Venetian style gives the Duca d'Aosta restaurant in Bibione an atmosphere of yesteryear and an elegance that reflects the dishes prepared with passion by our executive chef Alessandro.
The refined but at the same time intimate and reserved environment makes our restaurant the perfect place for a business lunch, a dinner with your loved ones or with your sweetheart.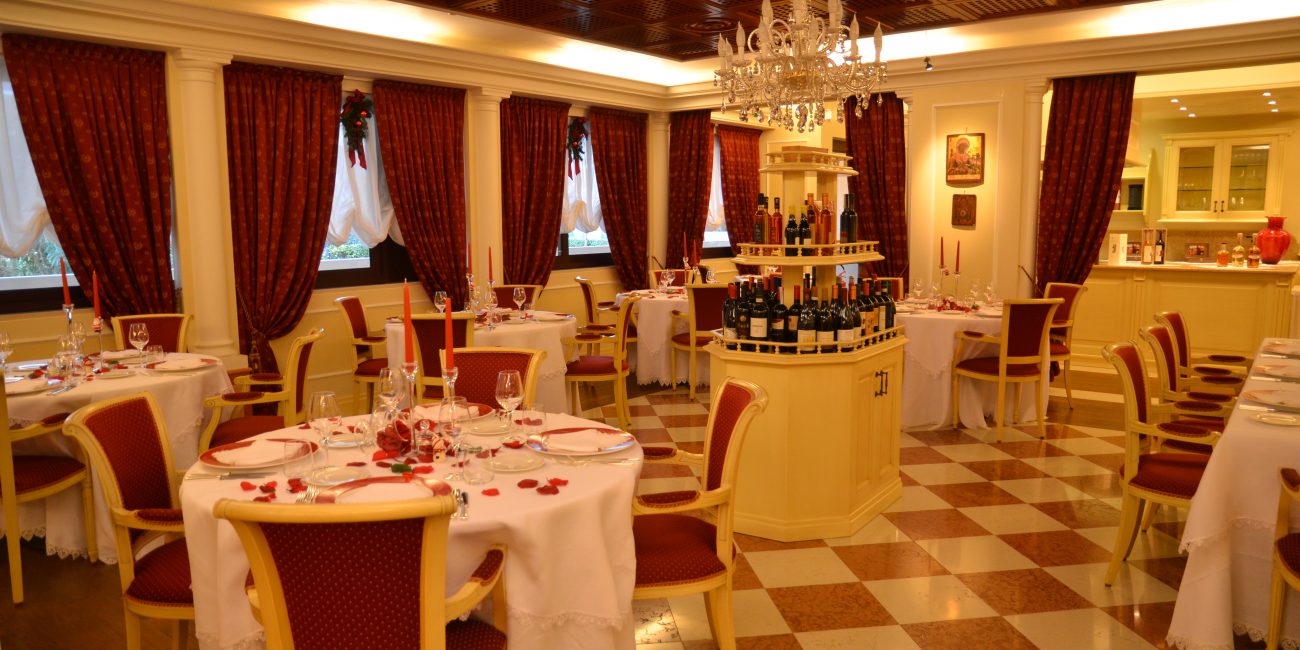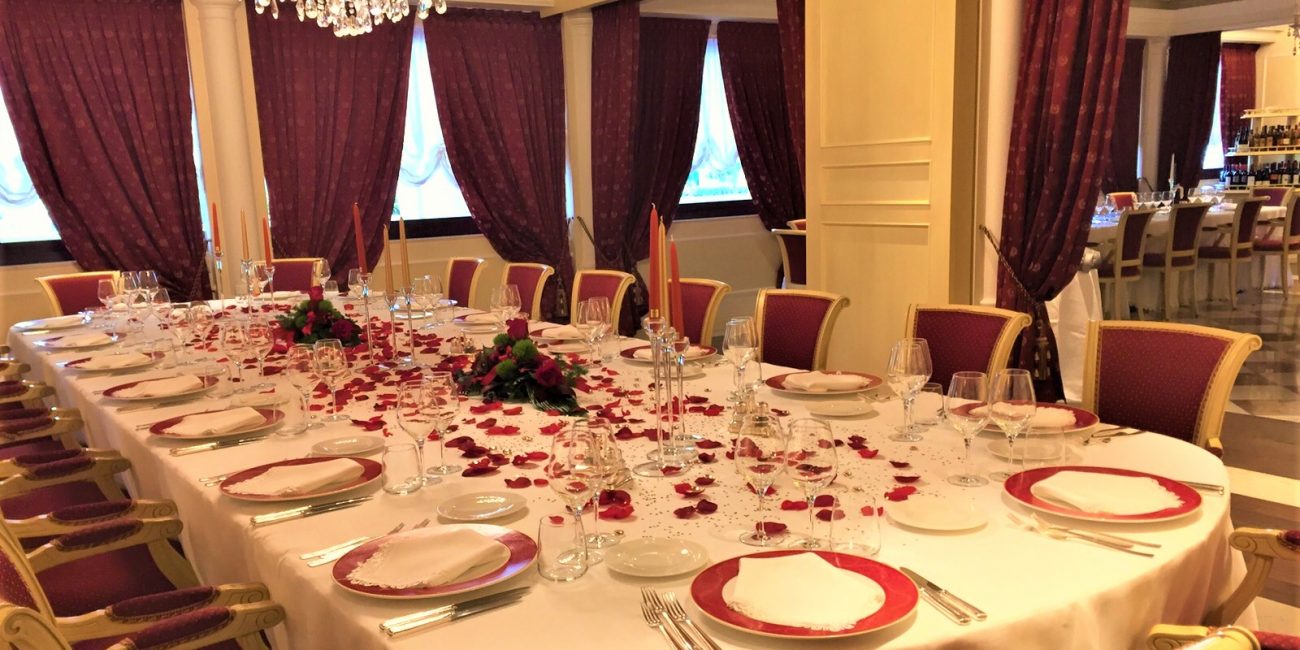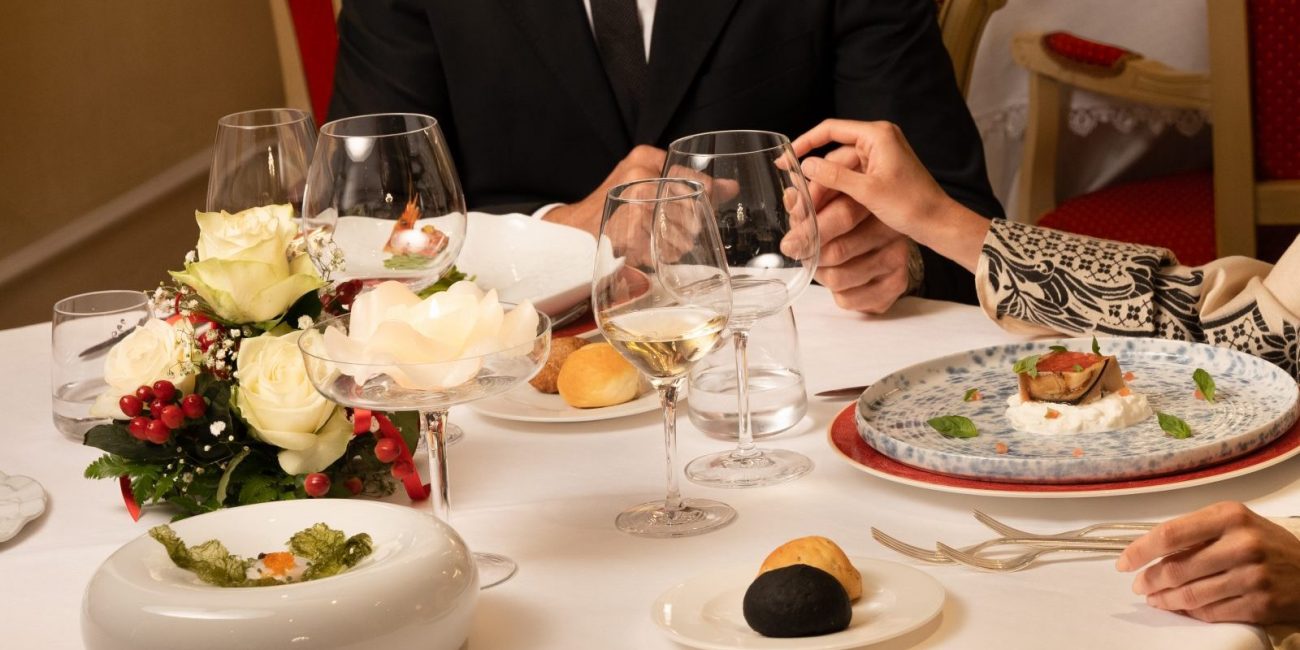 Our "Cantina Veneta" is a little jewel within the Savoy Beach Hotel ***** for a unique and exclusive experience and an intimate compendium of the world of food and wine. A rustic atmosphere that represents the soul of the Venetian food and wine tradition and the cuisine of the Duca d'Aosta restaurant, giving you the opportunity to rediscover the flavors of the past in their purity.
In this setting, the scent of cured meats combined with that of cheese accompanies you on a journey of excellent wine tasting, thanks to a wine list with over 500 labels that favors the best of regional and national oenology, without neglecting a good selection of foreign labels.
Our Maître Giovanni will guide you on your personal tasting route, accompanying the wines chosen for you with the typical products of our territory.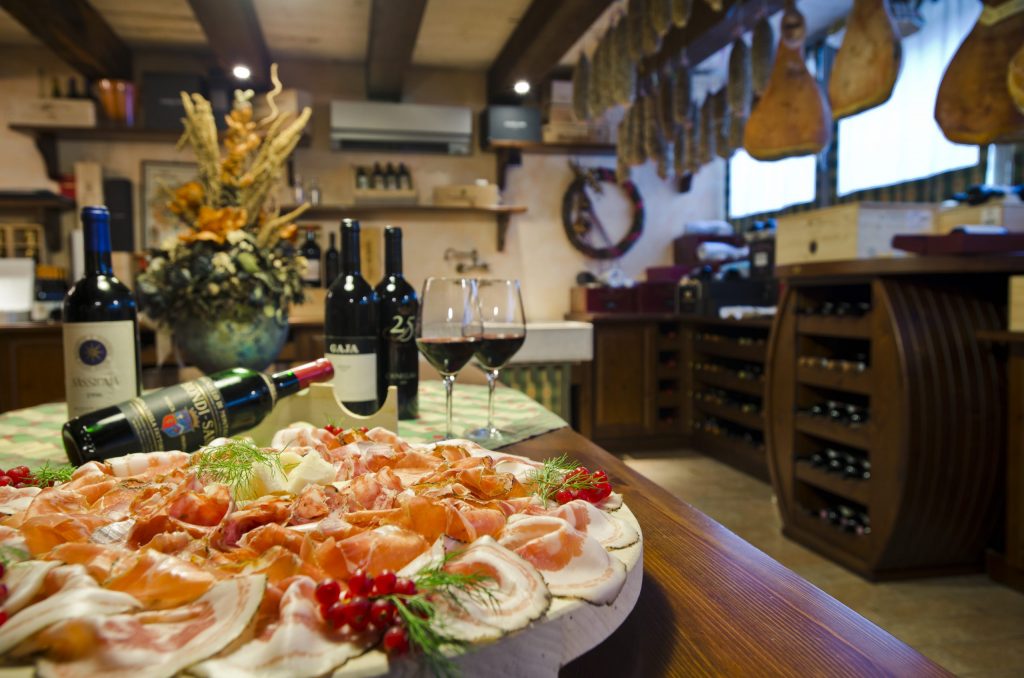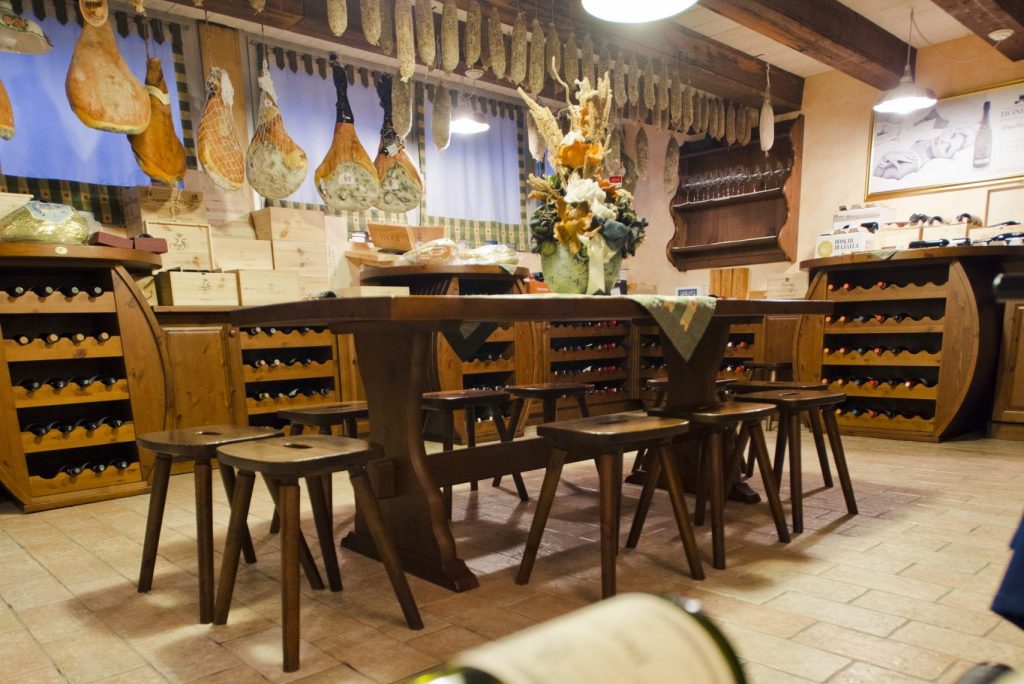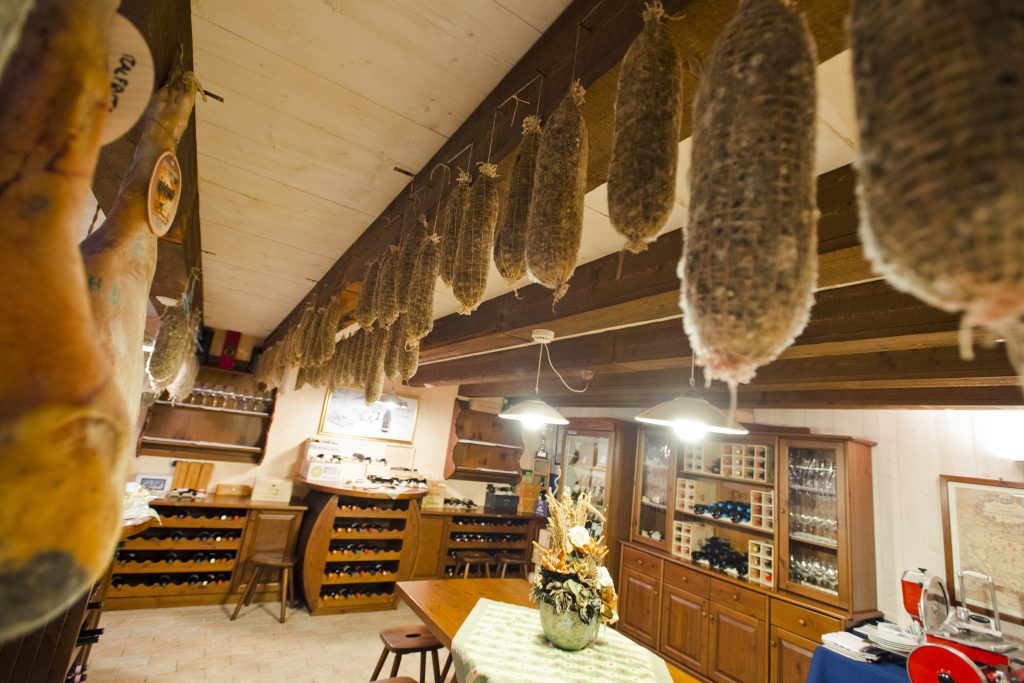 Our outdoor lounge, shaded by palm trees in the summer months and heated in the colder months, welcomes you for an original aperitif before your dinner at the Duca d'Aosta restaurant.
The internal bar, on the other hand, is perfect for an after-dinner or a rendezvous with friends, where you can enjoy excellent signature cocktails, long drinks and spirits accompanied by piano music.
A constant and certainty is our barman Nicola, whose expertise and knowledge will guide you in your after-dinner experience.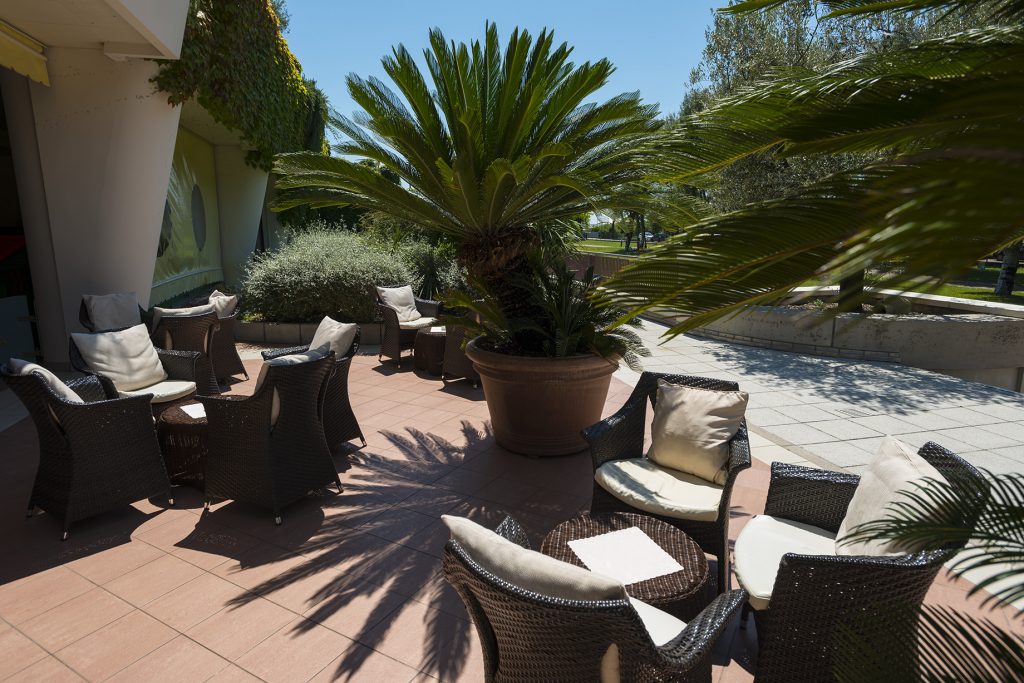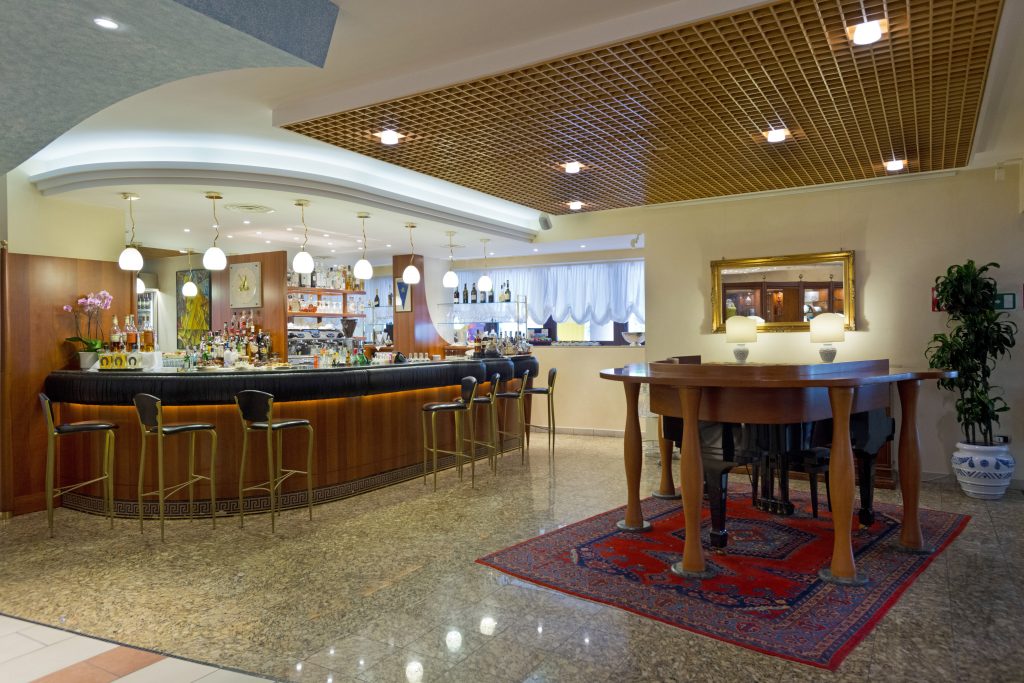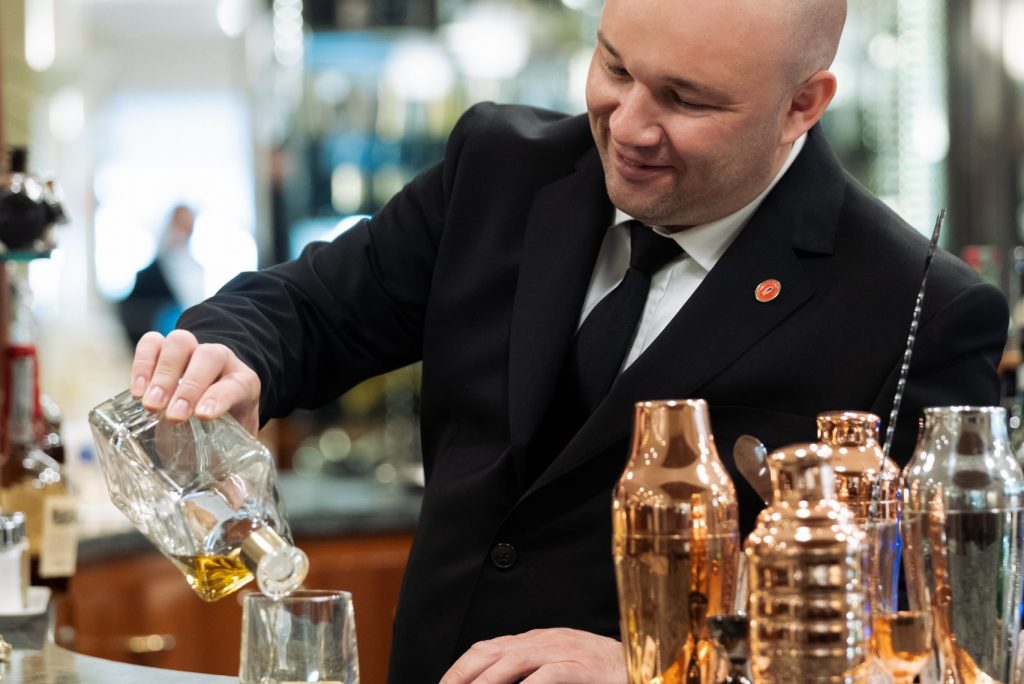 The Restaurant al Duca D'Aosta is located in Bibione (VE)
in Via Corso Europa 51 / a, in the prestigious Hotel Savoy Beach *****